Latest Friends of High Beeches Events Events
School Disco

14

Feb

2020

3:15 pm - 6:00 pm @ School Hall
Later this year...
Friday 14 February 2020 - Hearts and Heroes Disco. Infants 3:15 to 4:15; Juniors 4:30 to 5:45pm.
Please note:
we're seeking individuals or small groups to lead on the organisation of events. Plenty of support would be given but we're lacking people to co-ordinate and take the lead.
Please get in contact if you'd like to help!
TREES Parent Eco Group is working with the school to develop our environmental sustainability. For more information click here.

Don't forget!
Shopping online: when you are shopping online at stores such as Amazon, Sainsbury etc please remember to access them through the easy fundraising site this way FOHBS will receive a small percentage of your order amount and at no extra cost to you:

School labels: enter BEECHES when your order and we receive 30% cash back.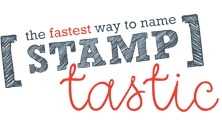 Friends of High Beeches (FOHBS)
We are an active Parent/Teacher Association known as Friends of High Beeches (FoHBS)
Reg. Charity No. 297518
Every parent at the School is automatically a member of FoHBS and is welcome to join our termly meetings to discuss and organise fun and engaging activities to build the parent-school community and raise crucial funds to support our children during their time at High Beeches School.
Recent spending of the funds we've raised include the building of a brand new Library building, large outdoor playground equipment, new reading scheme books, supporting the transformation of the schools external play areas and a brand new sound system.
We are always looking for new ideas and individuals who can bring a variety of skills and enthusiasm to our committee meetings. If you are interested in getting involved in any way at all please get in touch.
The full FOHBS constitution is available to download and read here.
Gemma Randall and Kerry McNally (Co-Chairs)


How to get involved...
Give TIME: Whether you have 30 mins a week or a morning a month we have something that you can get involved in. From running events to brainstorming at the FoHBS termly meeting or simply turning up to help an event run smoothly, we have something for everyone.
Give SKILLS: We are always in need of individuals with skills in IT, Design, Communications and Marketing not to mention people with contacts to help us with raffles, auctions, supplies for events etc. If you have a skill that you think could help then drop us a line.
Give MONEY: You may not feel like you can spare any time but still wish to support the school. We are in the process of establishing the most efficient way to accept donations. Watch this space for more!
Remember, no matter your circumstances we believe everyone has something valuable to offer the School and FoHBS. If you're not sure what you can do then please get in touch by emailing us at contact.fohbs@gmail.com and we'll work with you to find the best opportunity that suits you!
APPEAL FOR HELP! FOHBS are currently planning events for the 2019/20 School Year. We would love to put on more but we need help. We're seeking individuals or small groups to lead on the organisation of events. Plenty of support would be given but we're lacking people to co-ordinate and take the lead. Without this we simply can't do as much as we'd like. Please get in touch if you're keen to do something (or if you have a new event idea that you'd like to try and run). Thank you!

How to apply for funding...
If you would like to apply for funding from FoHBS and are a teacher or an active or aspiring club at High Beeches School please complete and return the funding application form by clicking HERE.
Please note, no funding requests received from outside organisations will be considered.